Chevalier de la gardie

AOP Minervois Blanc
Grape variety

100% Marsanne

Appellation

AOP

Region

Minervois, Languedoc

Oak maturation

15% was matured in French barrels

Cellaring potential

3 years

Alcohol

13%

Acidity

4.2 g/L

Ph

3.35

Residual Sugar

1 g/L
Vineyard notes
We have selected vineyards in the classic area of the Minervois where the Marsanne performs at its best. The wines are produced and bottled in association with Celliers Jean d'Alibert.
Winemaking notes
The grapes were cold macerated then pressed, cold settled before fermentation. 15% were fermented in Frenchoak barrels & remained on lees in barrel, with some stirring for 6 months.
Tasting notes
This is an unusually perfumed example of white wine from this region, with a creamy texture,
appley, limey fruitand a lovely hint of floral perfume. The oak is subtly in the background.
Food style
Freshly enjoyable by itself, this is perfect seafood wine but has enough character to match light red meat dishes.
Chevalier de la gardie

AOP Minervois Rouge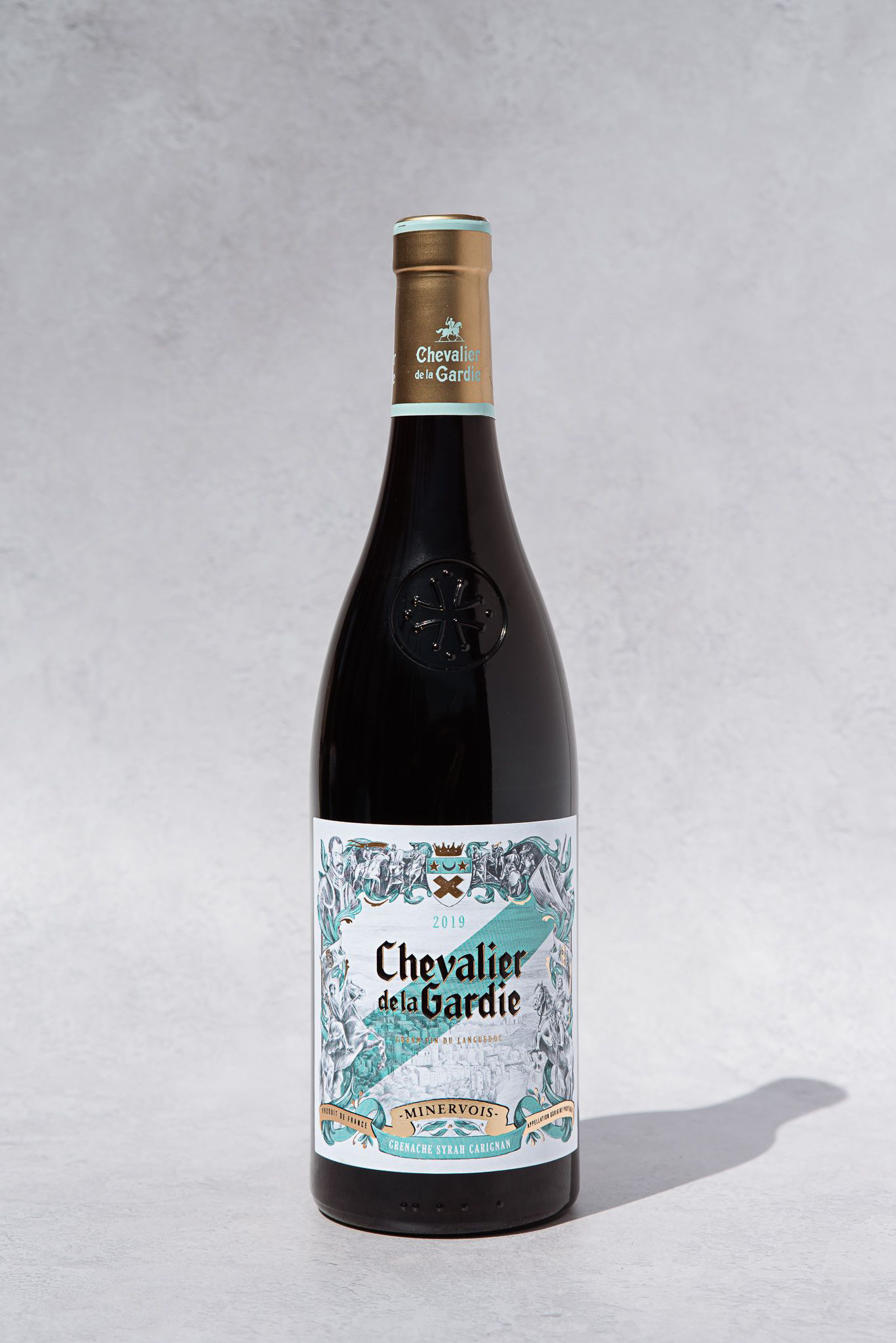 Grape variety

45% Grenache, 35% Syrah & 20% Carignan

Appellation

AOP Minervois

Region

Languedoc Roussillon

Oak maturation

20% barrel aged

Cellaring potential

3 years

Alcohol

14%

Acidity

3.85 g/L

Ph

3.7

Residual Sugar

< 2 g/L
Vineyard notes
The grapes, selected from low yielding vines come from clay and gravel soils of the Minervois, in association with Celliers Jeand'Alibert.
Winemaking notes
The grapes are picked at full tannin maturity. Cold macerated for 3 days, the grapes are then cool fermented on skinfor 3 weeks. Once pressed, the wine is aged 20% in barrel for 12 months.
Tasting notes
The combination of Syrah & Grenache gives this wine a lovely combination of dark & red berry fruits with some spicypeppery notes & the olive and wild Mediterranean herbs that are hallmark of this part of France.
Food style
This is really versatile wine, that tastes great by itself or with a wide range of dishes – from pizza to classic stews.